THIS POST MAY CONTAIN AFFILIATE LINKS. We may earn a small commission at no extra cost to you from items purchased through links in this post. Please read my DISCLOSURE for more info.
I was born and raised in the south. But, let's face it… it gets crazy hot, humid, and downright uncomfortable at times during the summer months. Worst of all is the fact that I'm one of those  people who ends up being a walking mosquito magnet whenever I venture outdoors in the evening. Ironically, evening is really the best time for outdoor activities considering the cooler temps & hours of leftover daylight. But…those annoying bugs!
While many DIYers have found success making their own spray, that just never seems to do the trick for me. Believe me, I've tried several recipes. Instead, I've found that making a concentrated oil roll-on works just fine. Here's my recipe for my own "Summer In the South" Outdoor Roll-on. There are several oils you can use, so feel free to add to or mix it up a little.
Now that you can finally get all of that yard work done and some extra play time with the kids, why not show your tired, sore muscles some love eh? Deep Relief pre-made roll-on is a new staple in our house. Hubby and I both use it whenever we need a "massage in a bottle." I'll be honest with you…I'll be using it  ALL year round.
Are you a bug magnet too? What non-toxic solution have you found that works well for you? I'd love to hear about it.
BLM's Summer In the South Outdoor Roll-On
You will need:
Add 10-20 drops of each essential oil and then fill with carrier oil. (Don't fill to the top. You don't want the oil to overflow when you reattach the roller top.)
Have tired and sore muscles that could use a little TLC? Try this pre-made Deep Relief roll-on from Young Living.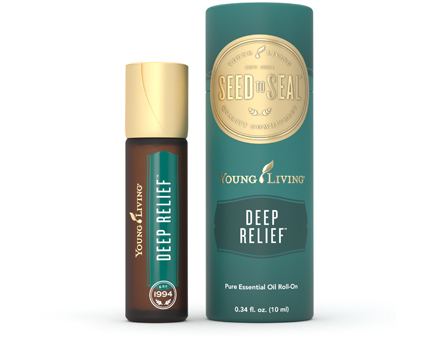 Young Living's Deep Relief Roll-On
Don't let your essential oils sit unused on the shelf. Learn more about their multiple uses and benefits. Get your own Essential Oils Desk Reference Guide on Amazon or Ebay.